Family & Consumer Sciences Fashion Trip to NYC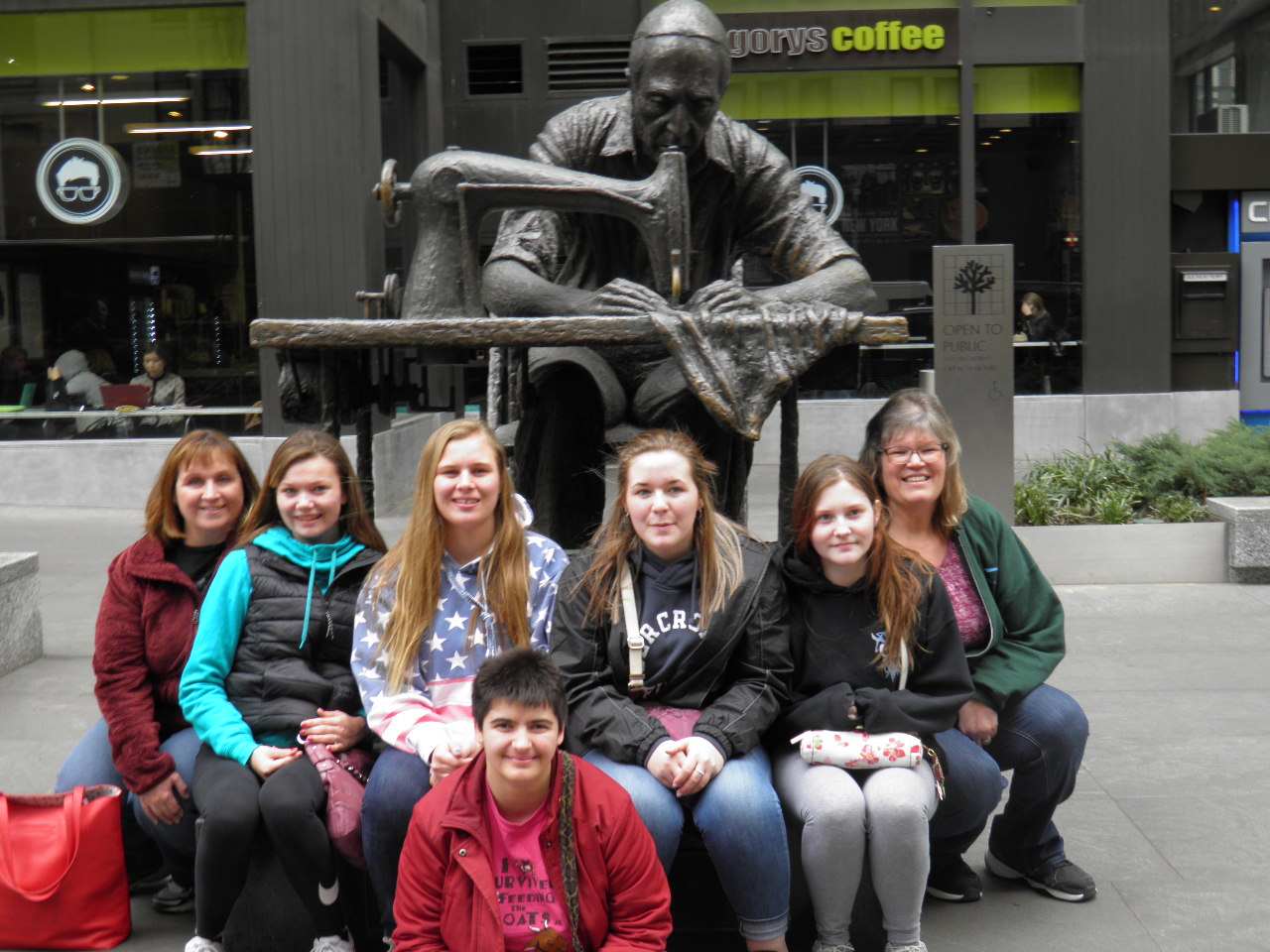 Fashion Trip to NYC
On behalf of the Clothing and Textile Class at MVRHS, I would like to take this time to thank you for your generous grant to help us make our trip to NYC Fashion District. This was a wonderful trip and experience for these girls, many who may never make it out of the state of NH. The trip was a three day/2 night trip in which they had the opportunity to visit the Fashion District, learning about how designers worked to become who they are today. They saw an exhibit of the "Angel" Line up for the runway of Victoria Secret, where they saw an incredible out fit with a 5 foot plus set of wings weighing over 60 pounds, made entirely out of feathers. This was absolutely gorgeous. Participating in a Mock Project Runway at Mood Fabrics was a highlight of the trip, learning about how designers begin, and come up with their line. Having to think about how one garment in the line can fit the busy life style of one in NYC as opposed to the vacation life of someone in Florida or on the Islands. All with just a change in the type of fabric, and accessories.
The girls were able to talk with a 4th generation family, running a business that makes solely Fabric Flowers for customers all over the world. It could be a flower that might be used on a garment, as a hair accessory or maybe even a full wedding bouquet.
The girls had the opportunity to take in a Broadway Show, the Lion King, shop in Time Square, take a "Bike Taxi" to Max Brenner Chocolate Bar, visit the Fashion Institute of Design Museum, Learn about Make up at Sax Fifth Avenue and so much more. This trip is such a great trip for these kids, and I cannot thank you enough for your support. I hope that your will not hesitate this fall, to contact me if you would like a student or two to come and talk to the FOM board.
Thank you
Christine Jespersen
Family and Consumer Science Teacher
MVRHS